A fictional railroad line departs at 5:30.
All aboard! Sorry about that, couldn't resist. :)
B
oth my father-in-law and my grandfather worked for the railroad and we have inherited many of their memento's, from pay stubs, Pullman wool blankets, to railroad lanterns. When I came across this Winter Resort poster I knew instantly our guest bedroom had its theme. I purchased two versions of Winter Resort from Cafe Press and couldn't be happier with their quality. In lieu of framing them, I plan to decoupage them to wood slats so they appear as old signage.
.
This guest bedroom will be fitted with Craiglist purchased twin iron beds, and a poster will be placed directly above each bed. I'll use our vintage Pullman navy blue wool blankets on each bed and I'm searching for other bedding to layer and add pattern and texture to the look. Candidates, coverlets in gray or white, some throw pillows with a graphic look...a deer silhouette? Striped rug with some red...
M
y current project for the room is a vintage waterfall dresser. The dresser was in hubby's parents basement and had a hole in the veneer-- the size of a closed fist--where the top of the dresser curved. I am beating myself up for not taking a before picture of its damaged condition. Using his woodworking magic, my hubby repaired the hole, matching the curve of the original veneer and primed the entire dresser. You would never guess there had been a hole, yep, pure woodworking magic. Now it's ready for paint and a little bling.
This cute little dresser needed some fun elements and I couldn't wait to use my new Silhouette Cameo to create some original stencils. I searched the internet for "Pullman signs," "vintage train signage," and "vintage advertisements railroad."
On E-bay I discovered this metal luggage tag and recreated a similar version in a larger scale for the top drawer.
I hit the jackpot with this "Dollar $aver" Pullman Sleeper" ad, and I pulled several idea's from it for this project.
Primed and ready!
Annie Sloan Chalk Paint in Duck Egg Blue for the sides and drawers, ASCP in White for the rest.
A safety pin works well for lifting the letters from my created stencil.
I used several shades of gray from light to charcoal to add interest to the separate stencils.
Remove the contact paper immediately after applying the paint.
I'm liking this, but it needs more.
Remember the vintage luggage tag, here it is.
Oops, forgot to mention we painted the original drawer knobs with Rubbed Oiled Bronze spray paint. A cardboard box works great for this paint project, just poke a hole through the cardboard, secure the knobs and paint.
No. 1 in comfort, I hope our guest feel that way!
The Dollar $aver Pullman Sleeper came from the vintage ad above, and I created the no. 1 tag to go with "In Comfort." "Go Places" reminds me of Dr. Seuss, the fluid type adds a distinctive note against the chunky SLEEP type.



I had such fun with my first stencil project! We've saved the little dresser from the landfill--that's where his brothers insisted it should go--so I can't wait to show them how great it looks now that hubby repaired that 4 1/2 inch hole and its sporting a totally new look.

Still to come for the Pullman Themed Bedroom: Poster Ad Boards, Popcorn texture removal from the ceiling, paint, window treatment, new flooring, accessories.

Thanks for stopping by, come again to check on the rooms progress.

~di
Sharing at:
houseofhepworths:hookin-up-with-hoh-141
Today's Creative Blog
Not Just a Housewife: Show me what you got
Trendy Treehouse: Create and Share
DIY Show Off: That DIY Party 9
Nap-time creations: tasteful tuesday
Chef in Training: Tuesday Talent Show #77
houseontheway.com: twirl-take-a-bow-party-and-features33
cozylittlehouse.com: tweak-it-tuesday-33
Lady Behind the Curtain: Cast-party- Wednesday Linky Party #84
Whatcha Work-Up Wednesday #26
No Minimalist Here: Open House Party
gluedtomycrafts: crafty-thursday-obsessions-7
rhinestonebeagle.blogspot.com: doggone-dirty-craftin-linky-party_27
livingwellspendingless: thrifty-thursday-2/
Thebrambleberrycottage: time-travel-thursday-142-talented-time
theshabbycreekcottage: transformation-thursday-no-197
Happy Hour Projects - Friday
Redoux Intteriors
French Country Cottage: Feathered Nest Friday
Tidy Mom: I'm Lovin it Party
Lady Bird Ln: Weekend Showoff Party
Miss Mustard Seed: Furniture Feature Friday
thirtyhandmadedays.com: linky_party_readers_choice
The Dedicated House: Anything Blue Friday
Uncommon Desigsn Online: Monday Funday Link Party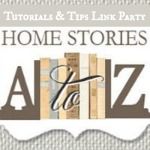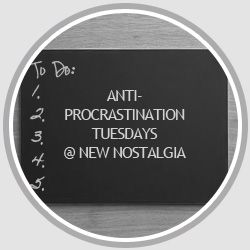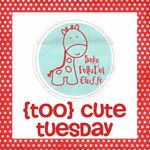 _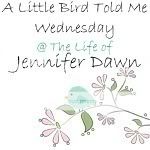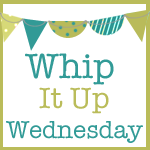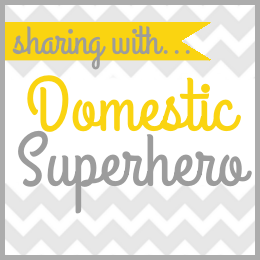 Pin Parties:
Chic on a Shoestring: Flaunt it Friday
Pursuit of Functional Home: Pin It Monday Hop